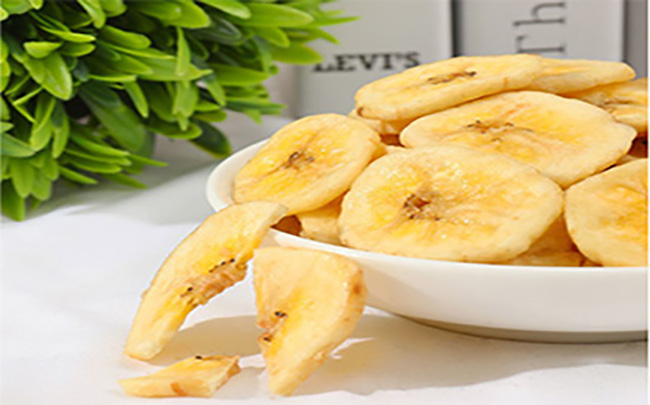 Banana is one kind of ordinary and favorite fruit in the worldwide market, suitable for all age people. There are many banana chips production technology, atmosphere deep frying is the most familiar method. But the deep-fried banana chips contain too much oil and fat, there are also many other harmful substances generated in the frying process because the too high oil temperature.
One client has a large banana plantation. Due to the covid-19 pandemic, their banana export business is influenced greatly. Thus they contacted us to discuss banana chips vacuum frying technology and banana chips vacuum frying machine. After we shared our professional introduction of vacuum frying technology and vacuum fryer, certainly included our rich building and production experience for other clients. This client decided to purchase our banana chips vacuum fryers for solving unsalable banana problem, meanwhile, increase banana shelf life and value. This banana chips vacuum frying project could create much economic value for the client in the future.
According to the client's requirements and manpower condition, we suggest client to adopt manual peeling method after washing banana, then cut into slices by high-speed rotary cutter. After that, frying the banana slices directly, no need blanching and freezing. This vacuum frying process is designed with client's banana variety and the final banana chips quality is very good.